Actually, it started LAST Thursday, but I decided not to post this at my cousins' house. :) By the way, I had a BLAST with my cousin, Hani!! :) Pictures soon...
Anyway, the first week of the second term at MSOA went VERY well! Actually, believe it or not, it was kind of slow-paced...mostly just teachers introducing themselves - and introducing students to what they're going to be learning this semester, etc. THIS week is probably going to be the most hectic - actually diving INto what we're going to be learning/teaching...so...anyway. :) Do you want to know what I'm taking/teaching? :)
Thursday:
- 1st hour: Watercolor 101
Even though I've only done this once (last week was my first time!), I am just IN LOVE with it!! :) I am SO excited about learning it this term!! Eep! I love everything about watercolor...the brushes, the paint, the water...and especially, the look of it when it dries! *sigh* SO exciting! :)
(and no, that pic above is not mine...they're coming soon, though!! ;)
- 2nd hour: Painting 102
I am doing a still-life of a photo that *I* took (yeah, so I get to paint some of my own photography!! Very exciting!! :) And then when I'm done with that one, I'm planning on doing a painting of two tango dancers that I found...*SIGH* oh.my.word, I am just in LOVE with it!! (And so is Mama :) She wants to hang it in our living room...ALREADY! And I haven't even painted it yet!! :D) Oh goodness, do you just want to see it??? Okay, BELOW is the one that I'm going to be painting after the still life...
♥♥♥♥♥♥♥♥
So??? Watcha think? ;)
- 3rd hour: Portrait 102
So, this is the next advancement of the class that I was in LAST term...Portrait 101. So...this class is definitely harder, but challenging and fun. :) And YES, believe me! I'll be sharing my work ;) Well, only the good work. :P :D
- 4th hour: co-teach Fashion Design
Seriously, people, I am ECSTATIC about this class!! It is SO much fun (already ;) and the girls in it (well, most of them) are ones that I know really well and they're all just such fun to be around...we're going to have A BLAST!!!!!!!
- 5th hour: Lyrical Dance
I MAY drop out of this class because there are EIGHTEEN students in it already!! Whew! And besides, I have a dance class on Friday anyway, BUT the one on Friday is pop/hiphop. :P I think I like hiphop better, but I *do* like lyrical, so...I don't know. What do you think? :)
Okay, and now for
Friday:
- 1st hour: Color Pencil
I'm pretty excited about this class, too...except that my brother is already a pro at this. I mean, seriously!! :P But...I'm willing to give it a try.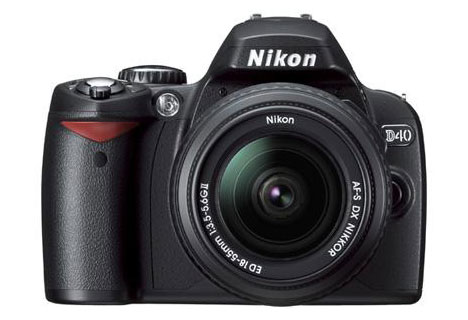 - 2nd hour: Yearbook/Photography
We're having so much fun putting the 2010-2011 yearbook together!! :)
- 3rd hour: co-teaching Drawing 101
I'm co-teaching this with Anna H...she's like, the best drawing teacher at MSOA, and I'm privileged to be working alongside her. She's a lot of fun, too :)
- 4th hour: Film 201
I am SO excited to be in this class this term!! I've been wanting to be in here for awhile now, but never got the chance to sign up for it...THRILLED about finally being part of such a FABULOUS team!! :)
- 5th hour: Shakespeare
VERY exciting class!!! :) And the title basically says it all :)
- 6th hour: Pop/hiphop dance class
Ooh yeah!! ;)
So, anyway...I'll be keeping you all updated on my MSOA classes!! And if there are any that you would like to know about specifically, let me know ;)
Hope you're all doing well!
*hugs*