Can't Shut Up
A song that gets you all revved up to shout God's love and light to the world.

We have been touched and saved by an amazing God and we can't shut up about it.
'This is why we get up and sing (we can't shut up)…We're got everything that we need (we can't shut up)…Love has come and now we are free…We can't shut up about it!'
I Wanna Know You Like That
Wanting to know God with everything we are, everything we have.

To become a man after His own heart.

And never give up trying to be more like Him.
Circles
An amazing, painfully true song about how we are sinful human beings who love our sin.

And even when we think we can handle ourselves, we keep going in circles, doing what we 'hate' and breaking our hearts.
'I need Your healing touch.

I've had enough…'
Can't Get Over You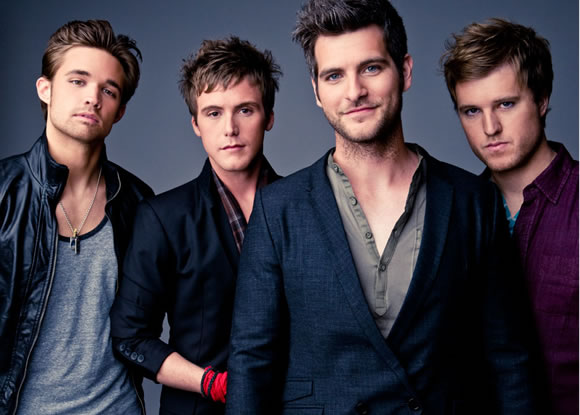 'Hold me, pull me just a little bit closer.

I don't wanna lose this moment.

Your love has covered me and now I can't get over You…there's nothing I can do…I just can't get over You.'
One of my favorites songs on this album…
Stranger
I love the piano intro in this song.

Very easy too, actually.

I'm gonna try fiddling around with it on my keyboard.
This song talks about how we are not of this world.

That we are strangers here, just passing through on our way to a better place.

To Heaven.
Outta My Mind
Another favorite of this album.

I love the beat, love the music, love the words.
In this song, they are asking God to keep them focused on Him…not on their own plans and dreams.

But to learn to play the part that God wants them to play.

The part they were designed for.

This should be a prayer from all of us.
Lifeline
This song refers to God as our lifeline.

Our only hope of salvation.

Our way of sustenance.

He is the one who keeps us alive – through any and everything.
Lighthouse
We are called to be lights in this dark world.

It's up to us to show people that they are not alone.

So we need to shine from our lighthouses to help them find their way Home.
This song has a legit string arrangement.

Definitely another favorite from this album.
Freedom Into Slavery
When I first heard this song, I wasn't quite sure I grasped the meaning of it…and I'm still not totally sure I understand the message Anthem Lights were trying to get through in it.

But this is what I'm guessing is the best description of it…
I think it's talking about how we are free in Christ, but we're slaves to Him.

So in a sense, we're free to do what we want but most of the time we choose the wrong path…but He always pulls us back to Him.
'I got all that I need but still I choose to run away.

Just because I'm free, why do I push You away?...'
Oh and I like songs that are…different.

This song has whistling in it:)
Where The Light Is
'Where the light is, darkness can't be found.

Where the LORD is, darkness must be bound.'