Wow! I haven't done an album review in a while. Almost a year ago, to be exact. I guess that comes with having iTunes and just buying certain songs - not whole albums. :P
This particular CD is one by a favorite artist of mine. It's not officially released till January 15th, 2013, but I was able to buy it last weekend at the Winter Jam (much to my excitement).
---
Only a Mountain
When I first heard this song on the radio, I was like 'This is Jason's latest single!!!' And I loved it right away. (Hearing this song live was even better). It's talking about how our fears can daunt us and make us feel like we're blocked in...like our path has disappeared because of this giant of mountain of fear in front of us. But faith can change it all. And you know that verse that Jesus says, 'Even when you have faith the size of a mustard seed, you can tell this mountain to move, and it'll move.'? That's what this song is about.
This is only a mountain. You don't have to find your way around it. Tell it to move, it'll move. Tell it to fall, it'll fall. This is only a moment. You don't have to let your fear control it. Tell it to move, it'll move.
I Believe
Even when we can't see...when we can't understand...when the night is dark and we lose our way...we can always trust and believe that God is always there with us. We don't know His plans for our life, but we can have faith that the story He's writing for us is much bigger and more beautiful than what we have planned for ourselves.
In my darkest night, You'll guide me. I believe. When I lose my way, You'll find me. I believe. when I can't see any way out, I find. When I cannot see, I believe.
If It's Love
A beautiful song encouraging us to stand up as believers and show love to others. Love is worth fighting for. Love is worth the fight.
Starting Line
I love love songs. Especially when the artist is singing to his wife (or visa versa).
Oh it's like I'm seeing your face for the first time. And we're strangers now for the last time. I know you now. It feels so good to finally meet you face to face, heart to heart, eye to eye. Another chance at the starting line.
Stay This Way
Ever felt like a slave to your 'normal' life? Like you're stuck in a rut you don't want to be in? You don't have to stay that way. You can be free from that - by the grace of God.
So listen to the words I say. You don't have to stay this way. Just because you're broken doesn't mean you're hopeless. Go ahead and turn the page. Don't be afraid of better days. Put the past behind you. Grace has redefined you. You don't have to stay this way.
Same Kind of Broken
(ft. Moriah Peters)
We shouldn't be judgemental. We don't know what people have experienced in their lives, the hardships they've gone through, the ways their hearts have been broken. Jason and Moriah's voices complement each other very well. And this track has beautiful violin and cello arrangements in it.
So let's all take a minute to look at one another. And lay our differences aside. Cuz we all come alive and we all fall apart and we all need someone to love us where we are. Cuz we are the same kind of broken.
Safe House
'Inasmuch as you do this unto the least of these, my brethren, you do it to Me.' This is the verse that I think of what I hear this song.
Where is the safe house? Where is the rescue now? Where can she go when her life depends on somebody else? That's out of her hands...Where is the hope? Oh where is a friend? One who will fight for her and defend.
Runaway
Do you ever feel restless? That maybe if you had wings, you would fly away and go on an adventure? Just...be free. I think everyone has a moment like this. And also, a moment when they can run away and go experience things for themselves. It's not always good...or bad. God uses these instances to teach us lessons - good
and
bad. :)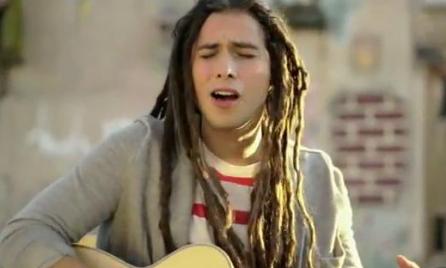 I could run away. Away to something better. I could never stay once I've had a taste of heaven. So you wanna be free? And be a runaway?...
Enough
A sweet and beautiful song that Jason wrote to his little baby girl. Tears came to my eyes when I first heard this. And every time I listen to it, I just wish that I could tell every girl out there these same words, sing them this song.
I wanna tell you something. I wanna tell you that you're beautiful. Not lost in a sea of souls. I wanna tell you something. You're more important than you'll ever know. Just look around you. Do you know that you're loved? Do you know that you are enough?
Rise To You
A song that kinda goes hand-in-hand with 'I Believe'. We must trust in God. Have faith that His plans for us is to give us a hope and a future.
Some days I feel so broken out, just hoping I can make it. But knowing that You'll see me through. I'm gonna rise to You. Give me all the strength I need...You're the only hope I believe in.
Good Love
Is it punny to say that I love this song? :P haha This is another love song to his wifey, by the way. ;) He's talking about how good their love is to and for each other. That it's a love only God can ordain and that it's so perfect - that
they
are so perfect for each other. A great beat and catchy tune...not to mention the lyrics are beautiful. haha
It's a good love, good love. You know when you got it. It's a good love, good love. Nothing you will change about it. Bigger than your hands can hold, but it fits just like a glove. When it's a good love, good love...
An happy Jason pointing to the exclusive Wal*Mart album of 'Only a Mountain'.
---
Be sure to buy this album when it hits stores in January. You won't regret it.